A FEW WORDS ABOUT US
Our main aim is to provide a complete service where every detail is carefully developed to create harmonious spaces that adapt to individual customer preferences, with mesmerizing products that combine extraordinary aesthetics with refined simplicity.

Understanding the importance of combining luxury with the convenience, we selected a wide range of products among the major brands in the industry.
Being competitive means to put the customer's needs in first place, to meet the expectations of quality, lasting and accuracy of details. That's why we work closely with our clients, with the aim of ensuring a seamless process, from the design phase to the delivery, paying attention to all those details that make each ambience truly unique.
Il nostro obiettivo principale è quello di fornire un servizio completo dove ogni dettaglio viene sviluppato con cura per creare spazi armoniosi che si adattano alle preferenze individuali di ogni cliente, con prodotti affascinanti che combinano straordinaria estetica con raffinata semplicità.

Comprendendo l'importanza di unire il lusso con la praticità, abbiamo selezionato con cura una serie di prodotti tra i principali marchi del settore.
Essere competitivi significa mettere le esigenze del cliente al primo posto per soddisfare le aspettative di chi esige qualità, durata nel tempo e accuratezza dei dettagli. Per questo motivo lavoriamo a stretto contatto con il cliente, con l'obiettivo di garantire un processo senza interruzioni, dalla fase di progettazione fino alla consegna del prodotto, ponendo la massima attenzione a tutti quei particolari che rendono ogni ambiente veramente unico.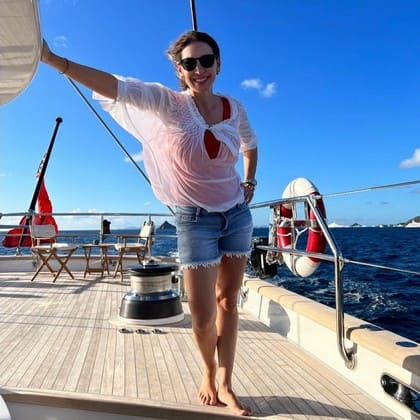 Co-Founder, Art Director
Ilde
brings a high level of ingenuity and creativity to each project.
Her desire is to create a design that represents each client's personal and unique style, creating an environment that will be loved for years to come.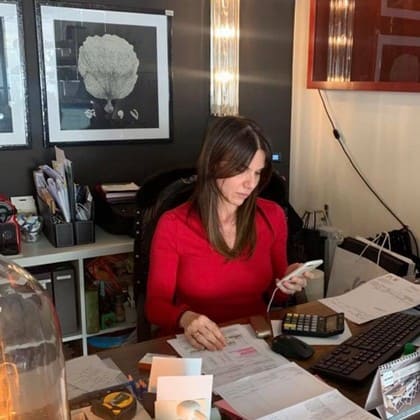 Valentina
brings over 10 years of experience to the team.
She values the opportunity to work on a variety of projects and invites the diversity as well as the challenge.
Her primary focus is to devise and develop sustainable workplace solutions.